I've been sitting on this for a bit, but I'm thrilled to announce I will be doing a mini-series of Maradaine adjacent novellas and novelettes to go with the Phase Two novels (and stay tuned for some announcements with that very soon).  The first of these will be THE MYSTICAL MURDERS OF YIN MARA, which comes out on AUGUST 2nd!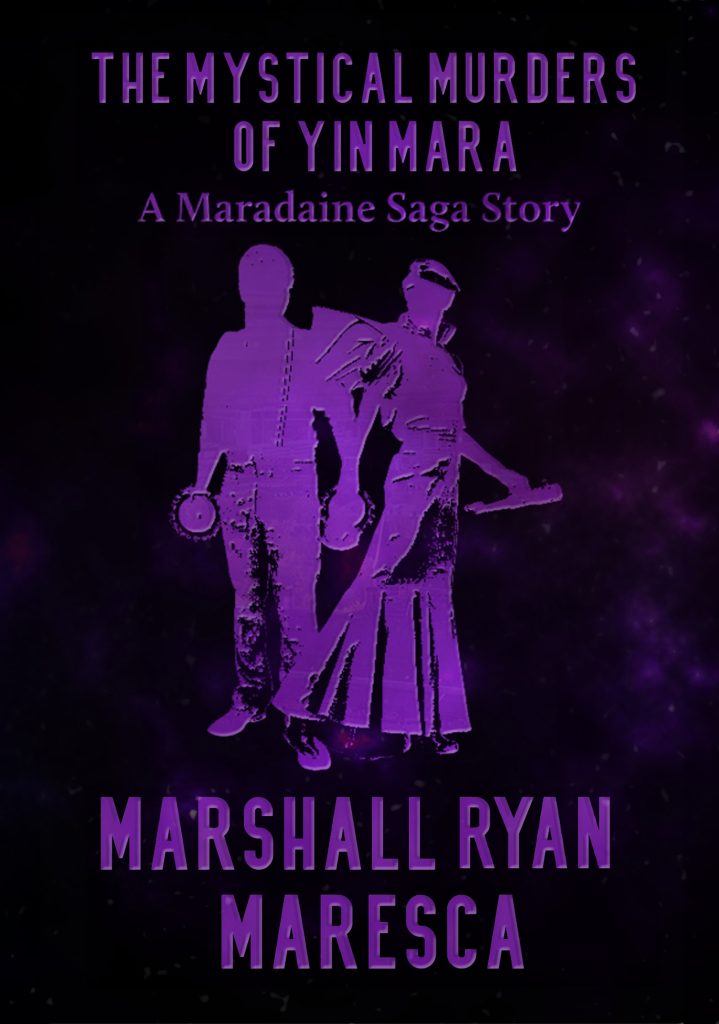 So, what is THE MYSTICAL MURDERS OF YIN MARA?  I'm so glad you asked.
Phadre Golmin and Jiarna Kay are perfectly matched. Both astounding intellects, sharing a passion for academic pursuits and each other. Traveling from the University of Maradaine to Trenn College in Yin Mara, they are excited for the opportunity to study the magical and mystical theory with the famed Professor Salarmin. So when they come across a dead body that defies all logic, they should leave it alone.

But Phadre and Jiarna tasted adventure in Maradaine, so the discovery of similar victims, paired with their scientific curiosity, makes the situation far too intriguing to ignore. Knowing that they alone have the knowledge to unravel the mystery, Phadre and Jiarna are determined to resolve it, no matter the cost to their academic careers.
Yes, it is the Phadre & Jiarna adventure I have been whispering about for some time.  I'm really pleased to finally be getting it out into the world.
What's the best way for you to get it?  Well, for paperback, right here.  And for ebook, you can get it here, currently with a pre-order discount price of $1.99!
OK, so, what are the other Maradaine Saga Shorts?  Very glad you asked: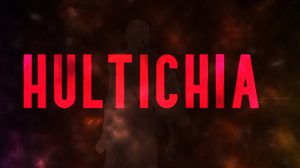 A mysterious and disturbing summons brings Aurien Pemmick, novitiate with the Church of Druthal, to Kellirac, the peculiar and suspicious country on the eastern border.He is determined to find his old mentor, no matter what threats Kellirac throws at him.But since Pemmick arrives at the eve of Hultichia, a night where the locals claim the dead will walk, Kellirac proves to be a place of dangers beyond the natural realm. Pemmick's faith is tested against Kellirac superstition, even as his mission threatens to drag him into madness, and the darkest night of his life falls.
Hultichia is a novelette length piece, in which I'm anticipating for late 2022.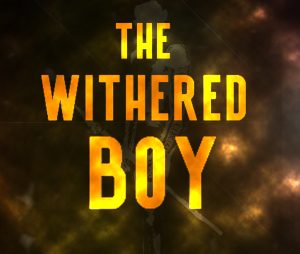 Dabugo should have died the day he was born, left on the beach to be taken by the waves. Instead he miraculously survived, and his village decided his life must serve some greater purpose, and raised him out of obligation instead of love.  As soon as they decided he was grown enough, he was cast out to survive on his own.  With only a fugitive as a companion, Dabugo must face the harsh elements of his island, learn how to harness the power growing inside his twisted body, and face the destiny that he survived to fulfill.
The WIthered Boy is another novelette length work, which will come out early 2023.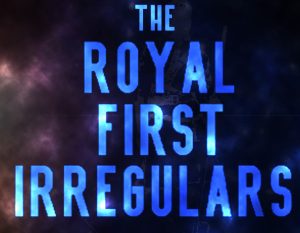 Lt. Fredelle Pence and the other women of the Royal First Irregulars are elite soldiers, skilled in their weapons of choice to the level of art. But the Royal First Irregulars aren't treated like elite soldiers, but as a sideshow.  Sent on a "morale tour" across Druthal, they're ordered to travel from base to base, using their skills only in staged performance, to entertain "the real soldiers".

However, life on tour brings opportunity, as Fredelle and the other Irregulars become aware of a band of marauders terrorizing the countryside. They defy orders, going after the raiders, to prove once and for all just what they are capable of. But proving that becomes more of a test then they ever suspected, and the cost to them will be high for all of them.
The Royal First Irregulars will be a novella-length work, due for mid-to-late 2023.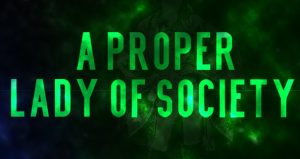 Everyone has heard the rumors about Lady Melania Landron. After all, she doesn't quite fit in with polite society.She always seems so bored at parties, and she takes delight in only the strangest of preoccupations. And she clearly has no interest in marriage or ceasing to be a burden on her uncle's estate.Of course, what happened to her as a child was a tragedy; she was never properly educated, never a part of society.

Lady Melania knows the rumors are true. She doesn't fit in, she is bored, and she is burdened to remember every moment of every day, including her childhood tragedy, with perfect clarity. But she does take delight in one thing: danger.So when she hears of a hunt for an escaped criminal, she jumps at the opportunity, and soon finds herself starting a most peculiar career for a young, unmarried noblewoman: bounty hunter.But little does she know how dangerous some prey can be.
A Proper Lady of Society will be a novella length work, anticipated for 2024.
I'm very excited to be doing this, and hope to have some specific Phase Two new for you very soon, but for now, it's still this: