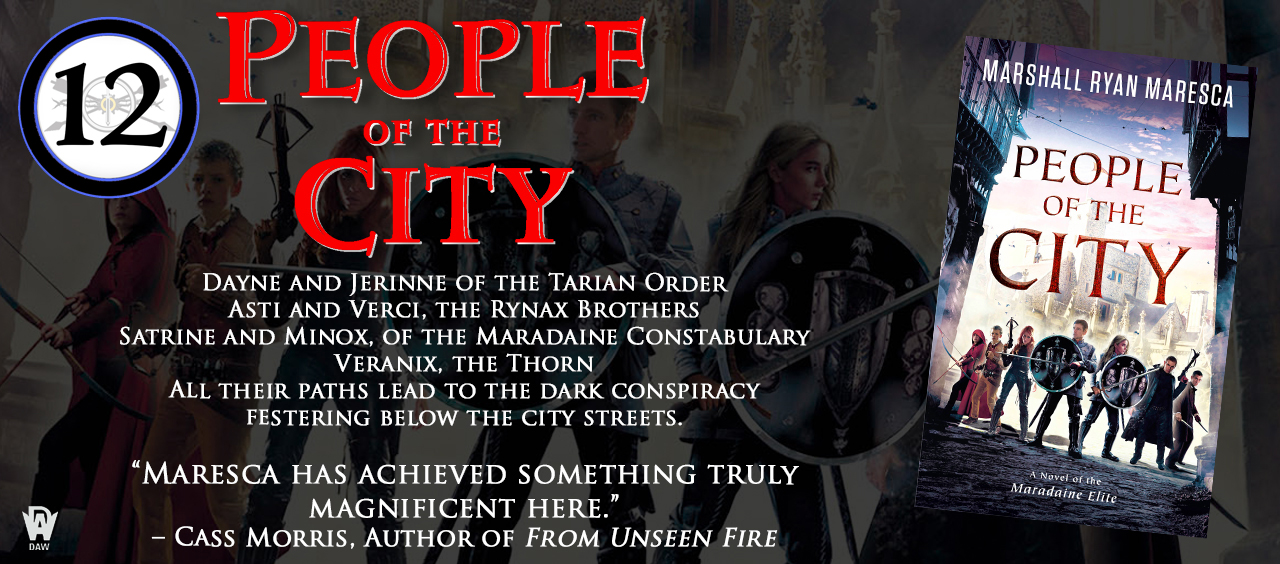 "Maresca has achieved something truly magnificent here." —Cass Morris, Author of From Unseen Fire
PEOPLE OF THE CITY

The third novel in the Maradaine Elite series blends fast-paced high fantasy and political intrigue, bringing together the threads of the interconnected Maradaine novels, and marks the end of Phase One of the Maradaine Saga.
Corruption and conspiracy have infected the city of Maradaine, from the top levels of power to the very depths beneath the city. Dayne Heldrin and Jerinne Fendall, elite warriors of the Tarian Order, have no idea how close they truly are to the center of the city's dark secrets. But when they learn that children are going missing, they know they must investigate further–no matter the cost.
They are soon joined by others, each with their own reasons for seeking the children. Veranix Calbert, the vigilante known as the Thorn, thinks his enemies are responsible for the missing children. Inspectors Minox Welling and Satrine Rainey fear the disappearing children are tied to corruption in the city Constabulary. Asti and Verci Rynax hope to protect the kids from their streets, one of whom barely escaped the kidnappers. And a mysterious young cloistress seeks to lead each of them deeper down into the depths of enigmas beneath the city, to the dark, unholy cult known as the Brotherhood, and the horrors that are growing within it.
The only hope Maradaine might have against the impending darkness is if these champions can work together to protect all the people of the city….
---
Additional Links: