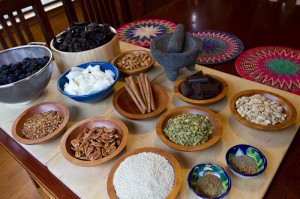 So, last week I talked about how drawing maps and doing worldbuilding is my non-writing artistic outlet.  But, to a large degree, that's still about writing.
Of course, it's all about writing, even this one.
Because my other artistic outlet is cooking.  I love to cook, and I'm strangely obsessive about doing things from scratch.  And to some degree, that comes from writing and worldbuilding.  I like to think about where food comes from, what it means to the people, and how disparate flavors can help define a culture.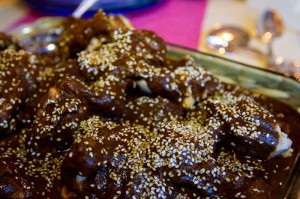 And today I have a special project!  Today I'll be taking blackberries and a whole variety of nuts, seeds, spices and dried chiles and making a glorious molé de zarzamoras.  And, of course, beyond that, I intend to get some writing in.  But as you can imagine, this is a project that's going to take up a good chunk of my day.
But once it's done, oh, it'll be something quite special.
And then I'll go down into the word mines.  See you in there.
One more thing: as I've updated my website, I've created an Appearances page listing where I'll be in 2015.  There's only a few listed for now, but that will probably increase as the year goes on.