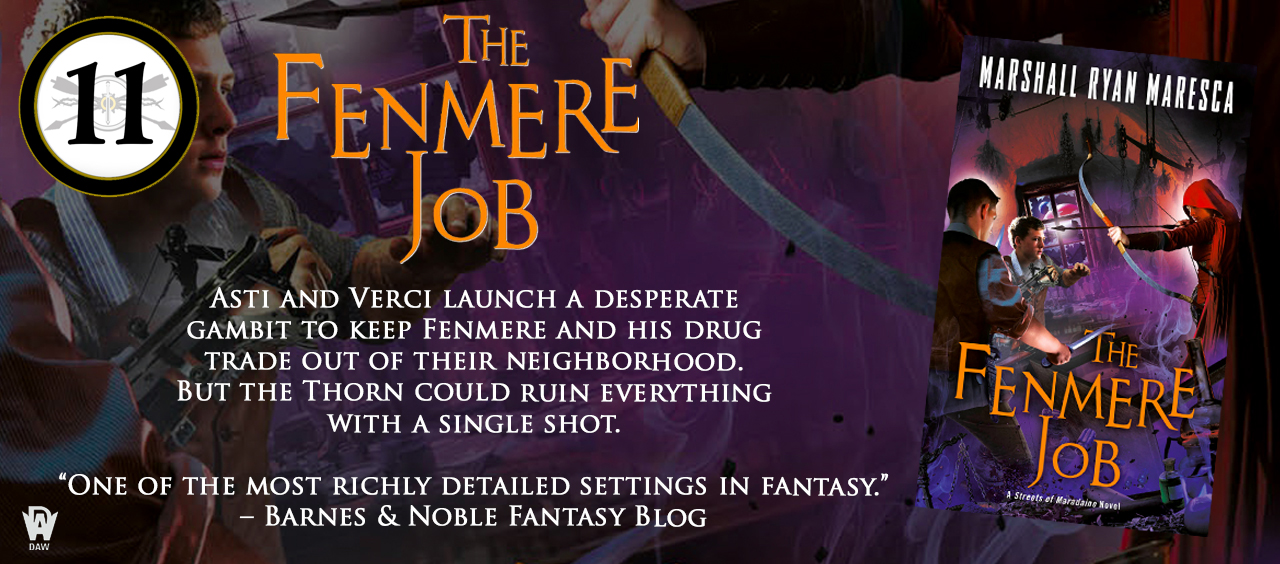 "One of the most richly detailed settings in fantasy" —Barnes & Noble Fantasy Blog
THE FENMERE JOB

Mixing urban and high fantasy, the third Streets of Maradaine novel follows the crew of outlaws led by the Rynax brothers as they struggle to save Holver Alley from a new threat.
An uneasy calm has filled the neighborhood of North Seleth, as the survivors of the Holver Alley fire return to normal, honest lives. But Asti and Verci Rynax and the rest of the Holver Alley Crew know the peace won't last. Josie Holt, once an ally to the Rynaxes, is now working her own agenda with the mage circle that has moved into the neighborhood.
Asti learns that Josie plans to smuggle the drug efhân through North Seleth, which can only mean she is in league with the Fenmere cartel. The Rynax brothers want to wait for the right moment to strike at Josie, but they and the rest of the crew agree that they have to stop the efhân shipment, keep the drugs out of their neighborhood, and stop Fenmere from getting a toehold on the neighborhood.
One more problem: The Thorn. The vigilante from Fenmere's part of town has come to North Seleth, looking to burn Fenmere's whole empire down to ashes. When the Thorn's strike collides with the crew's operation, the delicate peace in the neighborhood crumbles, and an all-out war between mages, gangs, thieves, and the Thorn might fill the streets of Maradaine. 
---
Additional Links: