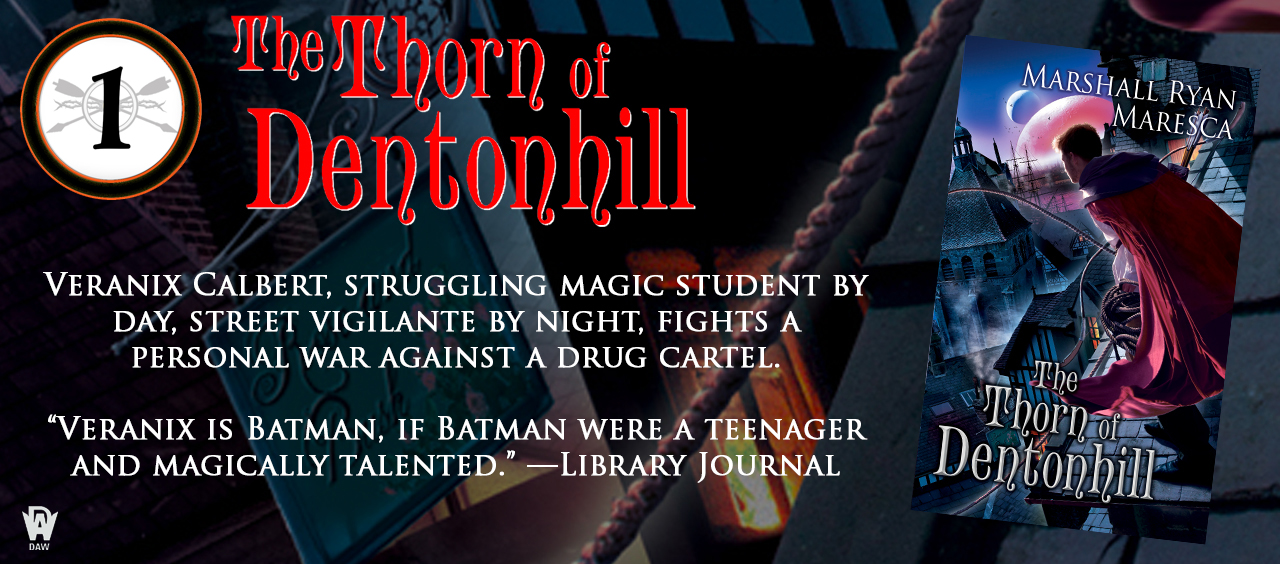 Blending vigilante justice with epic fantasy, student mage Veranix Calbert fights crime in the city of Maradaine in this fast-paced debut novel • "Veranix is Batman, if Batman were a teenager and magically talented." —Library Journal
THE THORN OF DENTONHILL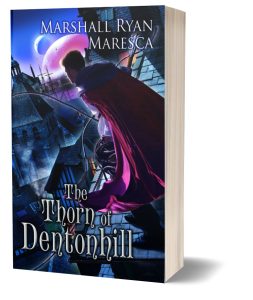 Explore the back alleys of the city in this street-level fantasy adventure, the first novel of the Maradaine series.

Veranix Calbert leads a double life. By day, he's a struggling magic student at the University of Maradaine. At night, he spoils the drug trade of Willem Fenmere, crime boss of Dentonhill and murderer of Veranix's father. He's determined to shut Fenmere down.
With that goal in mind, Veranix disrupts the delivery of two magical artifacts meant for Fenmere's clients, the mages of the Blue Hand Circle. Using these power-filled objects in his fight, he quickly becomes a real thorn in Fenmere's side.
So much so that soon not only Fenmere, but powerful mages, assassins, and street gangs all want a piece of "The Thorn." And with professors and prefects on the verge of discovering his secrets, Veranix's double life might just fall apart. Unless, of course, Fenmere puts an end to it first.
---
PURCHASE THE THORN OF DENTONHILL: