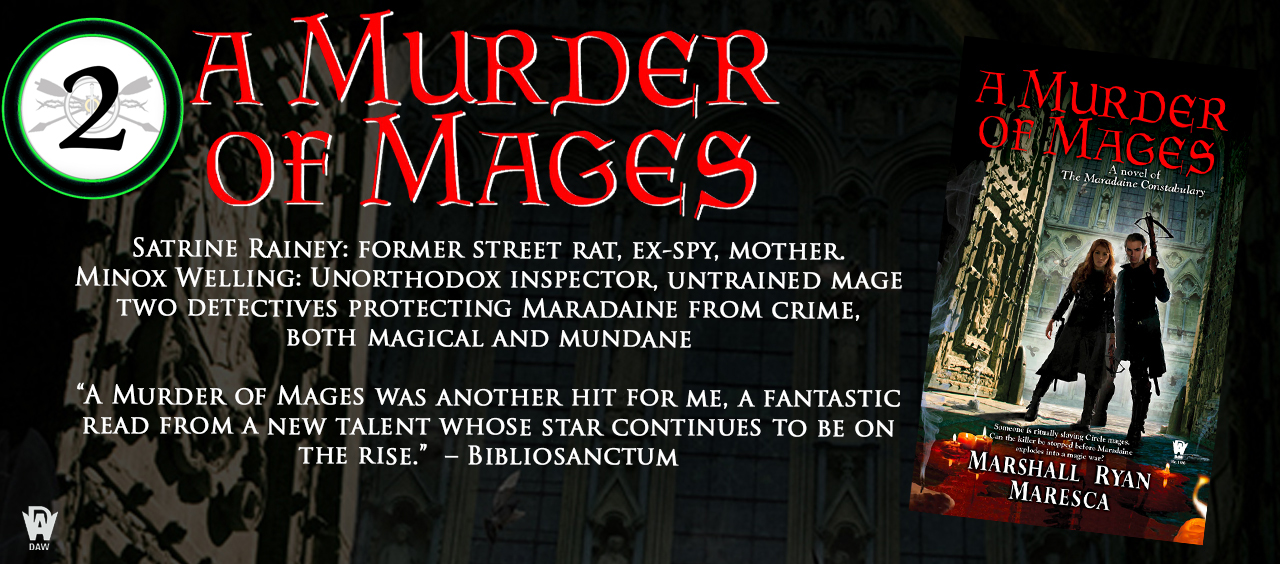 "A Murder of Mages was another hit for me, a fantastic read from a new talent whose star continues to be on the rise."  – Bibliosanctum
A MURDER OF MAGES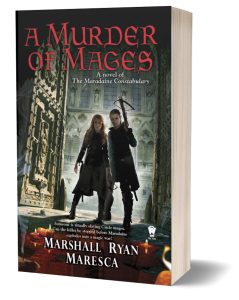 Blending high fantasy, murder mystery and gritty urban magic, this series features Inspectors Satrine Rainey and Minox Welling, two detectives in the city constabulary who protect Maradaine from crime, both magical and mundane.

Satrine Rainey: Former street rat. Ex-spy. Wife and mother who needs to make twenty crowns a week to support her daughters and infirm husband.  To earn that, she forges credentials and fakes her way into a posting as a constabulary Inspector.
Minox Welling: Brilliant Inspector. Uncircled Mage. Outcast of the stationhouse.  Partnered with Satrine because no one else will work with "the jinx".
Their first case together—the ritualized murder of a Circled mage—brings Satrine back to the streets she grew up on, and forces Minox to confront the politics of mage circles he's avoided.  As more mages are found dead, Satrine must solve the crime before her secrets catch up with her, and before her partner ends up a target.
---
Additional Links: