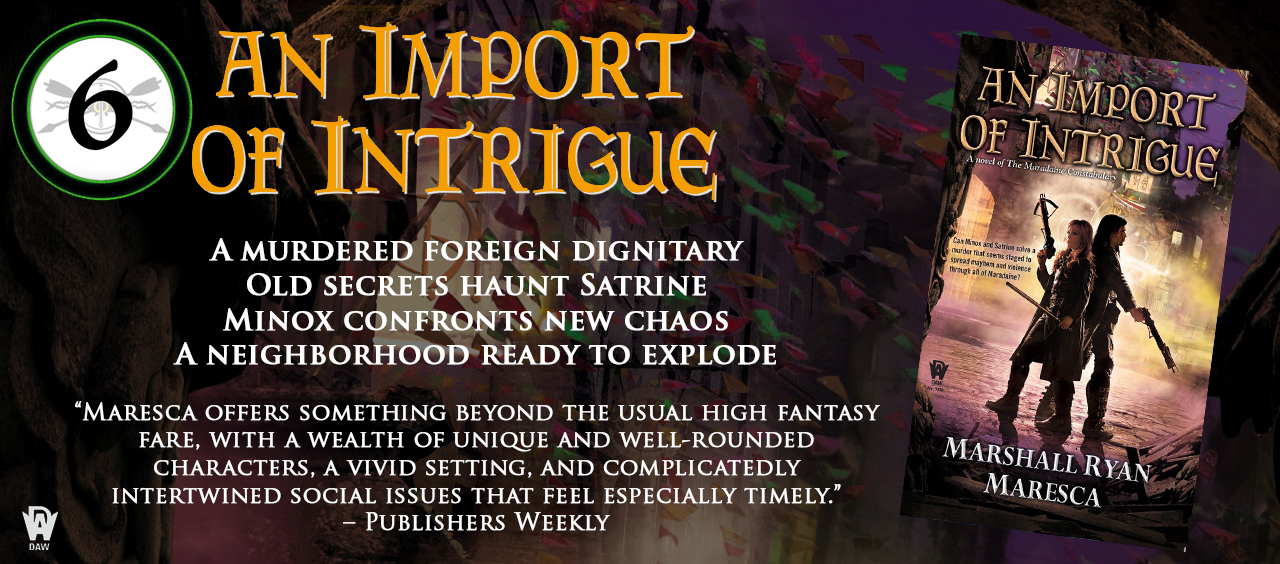 "One thing I can say with certainty is Maresca never disappoints and I can always expect a unique, fun and engaging fantasy adventure full of magic and mayhem!" – Short and Sweet Reviews
AN IMPORT OF INTRIGUE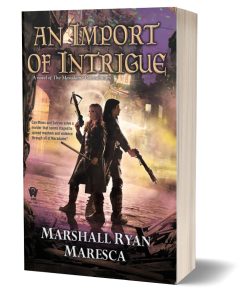 Mixing high fantasy and mystery, this is Marshall Ryan Maresca's second novel in the Maradaine Constabulary series, companion to DAW's Maradaine Novels.
The neighborhood of the Little East is a collision of cultures, languages, and traditions, hidden away in the city of Maradaine. A set of streets to be avoided or ignored. When a foreign dignitary is murdered, solving the crime falls to the most unpopular inspectors in the Maradaine Constabulary: exposed fraud Satrine Rainey, and uncircled mage Minox Welling.
With a murder scene deliberately constructed to point blame toward the Little East, Rainey is forced to confront her former life, while Welling's ignorance of his own power threatens to consume him. And these few city blocks threaten to erupt into citywide war unless the constabulary solves the case.

---
PURCHASE AN IMPORT OF INTRIGUE:

Additional Links: